Your OC in 3D Auction Price - $45

takibex
Time Left:

Updating...
Average turnaround: 4W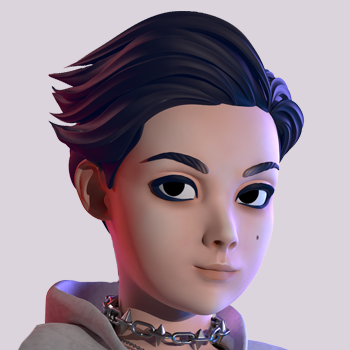 Portfolio Description
Bids (0)
Artist Info
Hi! I do high poly sculpting with polypaint (no texturing, no rigging and no retopopoly)
Images and video (360° rotation) with your character in 3D:
Head - $45
Bust - $65
Half body - $75
Full body - $125
Additionally:
+ $20 for NSFW nude with genitals
+ $15 for FBX/blend files with model (highpoly and decimated version, polypaint)
+ $25 for STL files for printing (I will cut the model for printing and put the fasteners)
About work:
- Any gender and body type
- Any pose (Important: Please indicate that you want a model in A-pose if you are going to do retopology and rigging! A-pose is best suited for this)
- Additional complicated details and complicated clothes can cost extra (just ask me in private messages please)
- No deadlines. I do the work in the order of the queue
https://trello.com/b/X1y4WFsm/3d-2d
About payment:
- Full prepayment on Boosty (you can use PayPal for this)
- No refunds
Answers to frequently asked questions:
✅ I only do high poly sculpts with polypaint
✅ I make renderings and videos with the rotation of the model
❌ I don't do texturing, rigging or retopology
❌ I don't do models for VR chat and animation
❗ The sculptures themselves cannot be used in VR, but it can be adapted for this after retopology, rigging, texturing and etc.
Please make sure that the person who will adapt my sculpture for you is aware that he will receive only a high poly sculpture with polypaint.
There are no current bids. Be the first!
Badges
Statistics
Currently running auctions
2