3D art YCH Starting Bid - $150
Autobuy - $300
takibex
Time Left:

Updating...
Average turnaround: 2W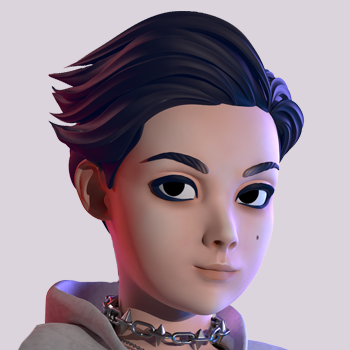 Portfolio Description
Bids (0)
Artist Info
Unique 3D art YCH
About:
- SFW or NSFW
- Can add simple clothes (shorts, sports bra, underwear, swimsuit)
- Only female characters
- Can do only body types presented on the cover of the auction (breast's size for an anthro can be changed!)
- Available races: unicorn, pegasus, alicorn or earth pony
- Can have any hair, tail, body colors, eyes, or additional decorations (such as fur on the hooves or body)
- Can make simple jewelry and accessories such as collars, stockings, glasses, scarves, etc. If you are in doubt about something, please don't hesitate to ask me!
- Additional complicated details can cost extra
- Work will be completed within 10-30 days after full payment confirmed. I will inform you about the work progress.
You'll get:
- 3-5 fully rendered pictures
- 360° Rotation Video
+15$ for work files (FBX/OBJ, highpoly and decimated version, TGA textures). Please let me know if you need it!
▶ 𝐈𝐦𝐩𝐨𝐫𝐭𝐚𝐧𝐭:
I do only 3d renders and rotation video.
I don't do rigging or topology for animation.
I don't know if they are suitable for 3D printing.
I don't do models for VR chat.
About payment:
- PayPal invoice and SBERBANK
- Full payment upfront
More my works:
https://www.furaffinity.net/user/takibex/
https://twitter.com/takibexfur
https://www.instagram.com/takibex/
https://www.deviantart.com/takibex
There are no current bids. Be the first!
Badges
Statistics
Currently running auctions
3