Pride Telegram Stickers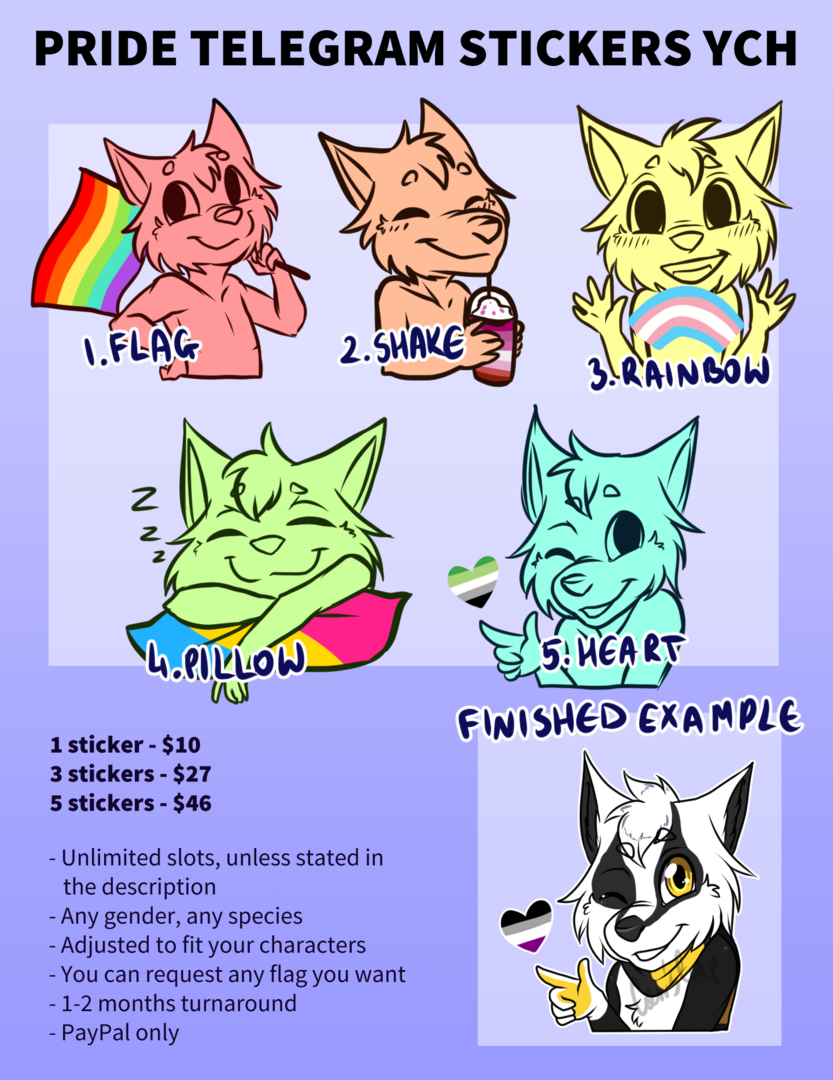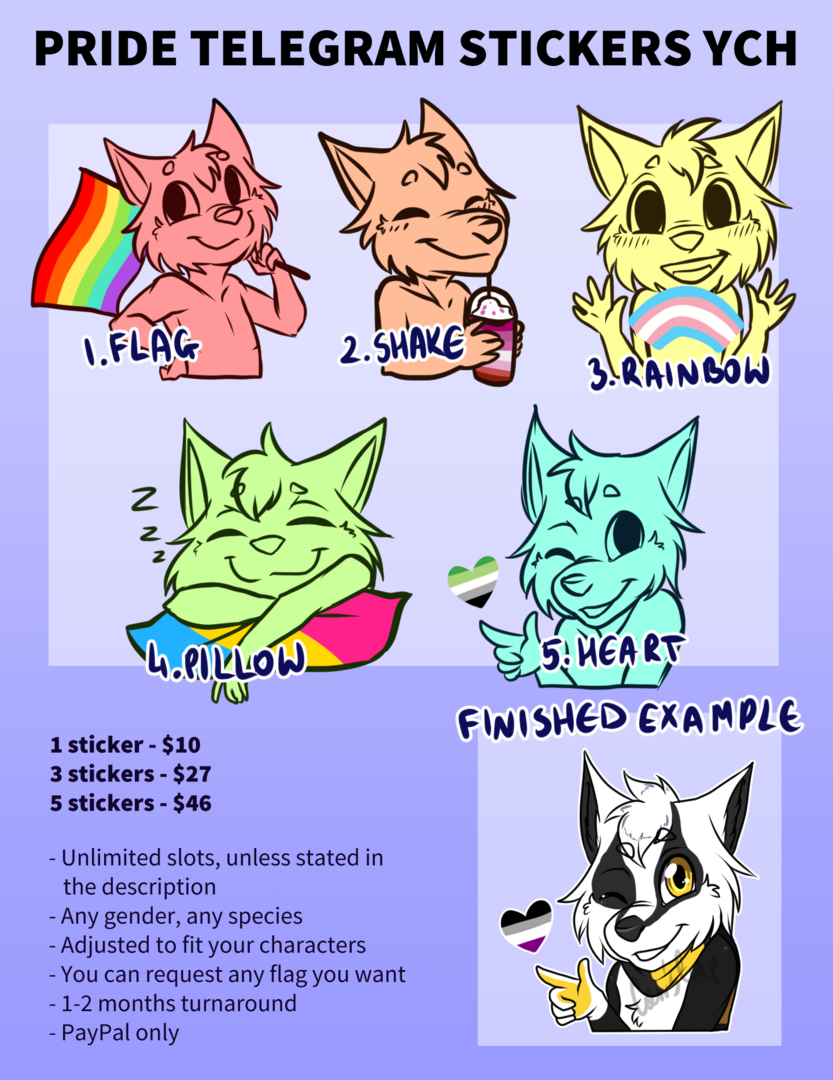 Starting Bid - $10

Carr
Time Left:

Updating...
Average turnaround: 2W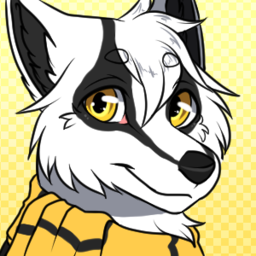 Artbook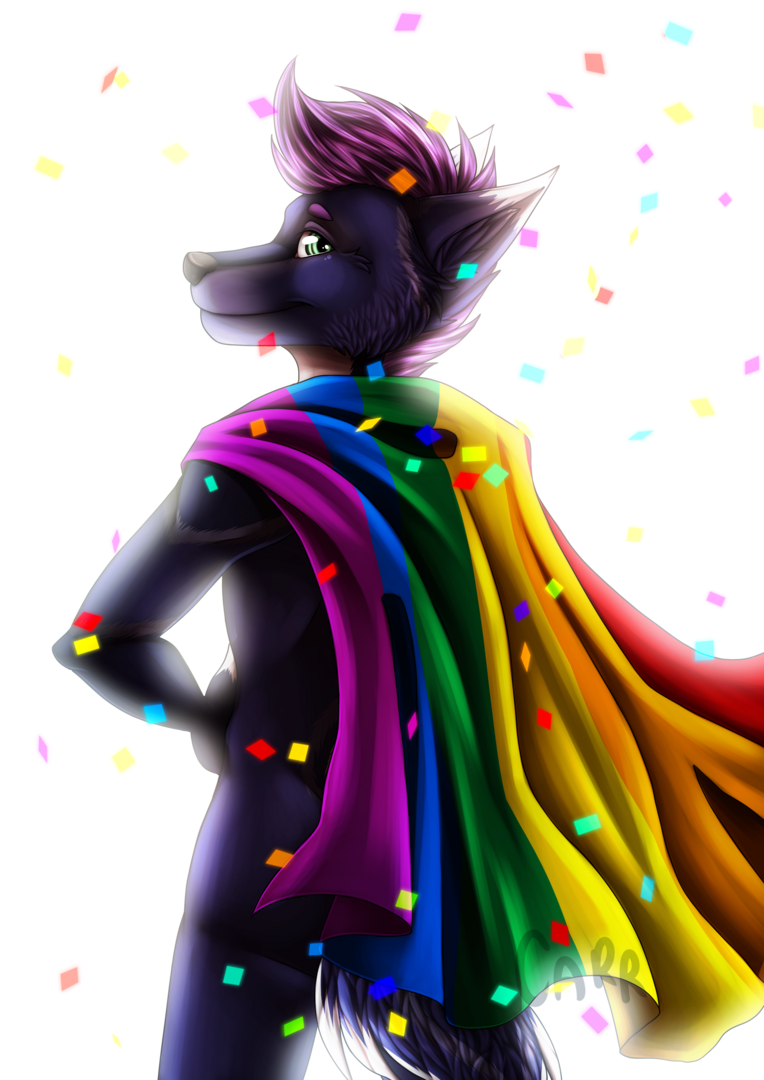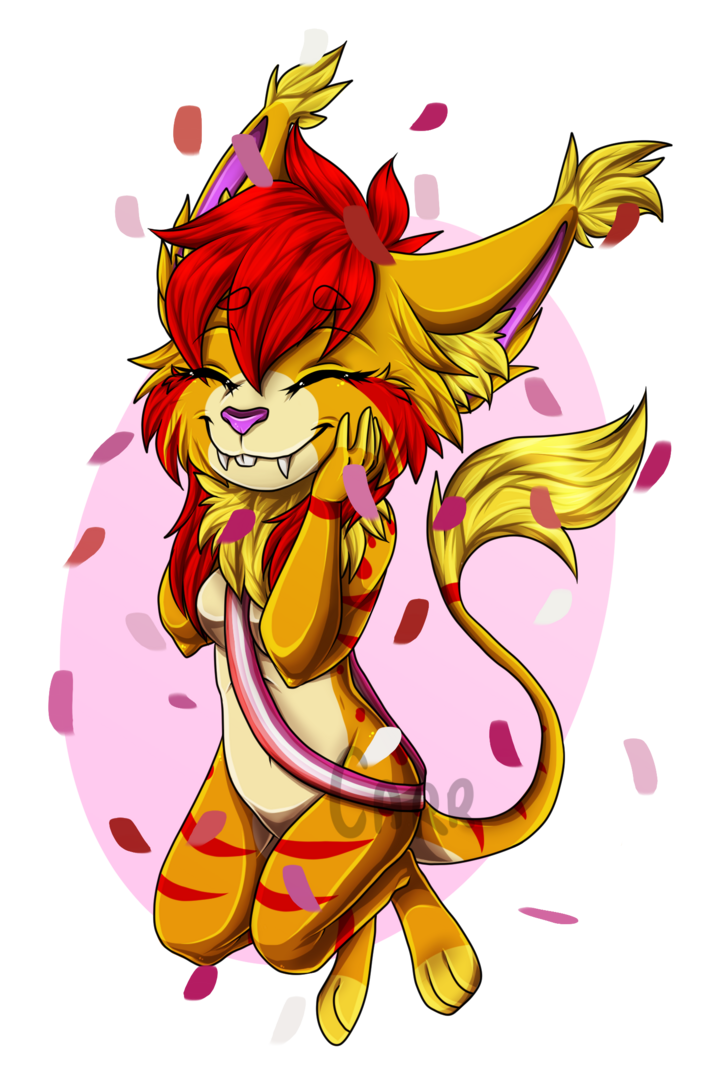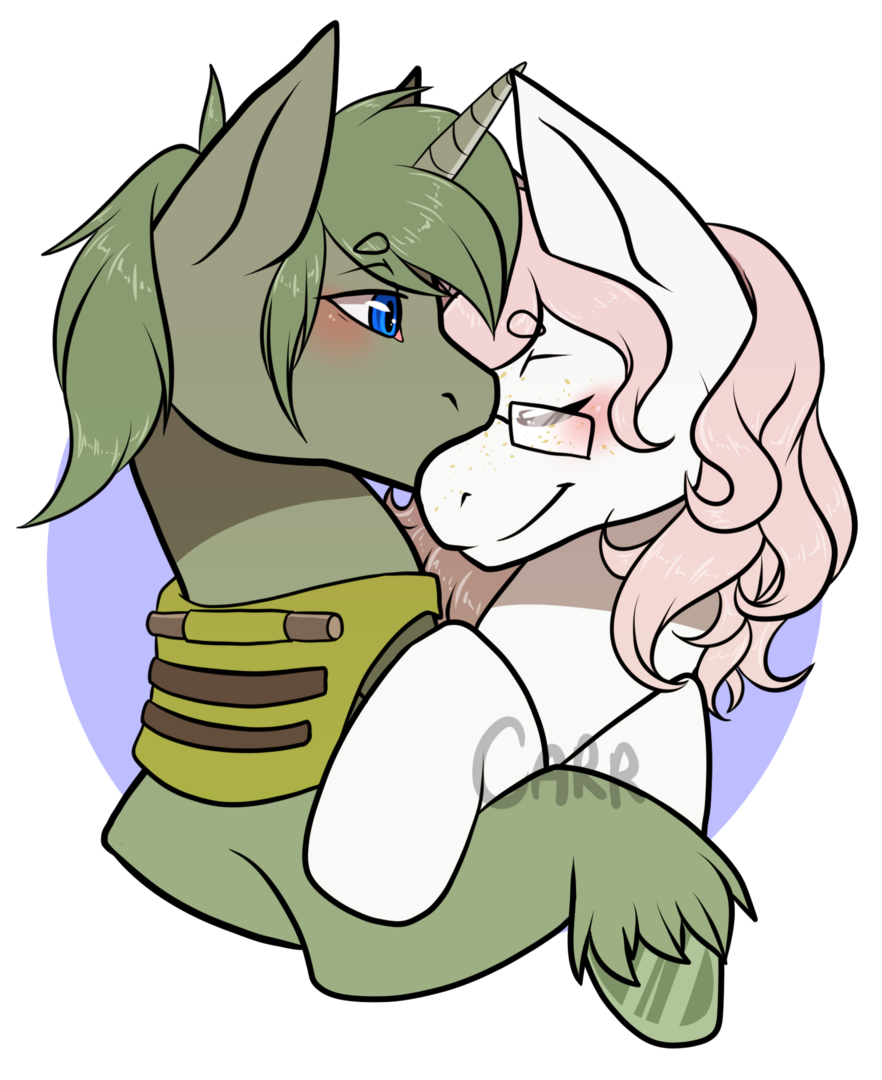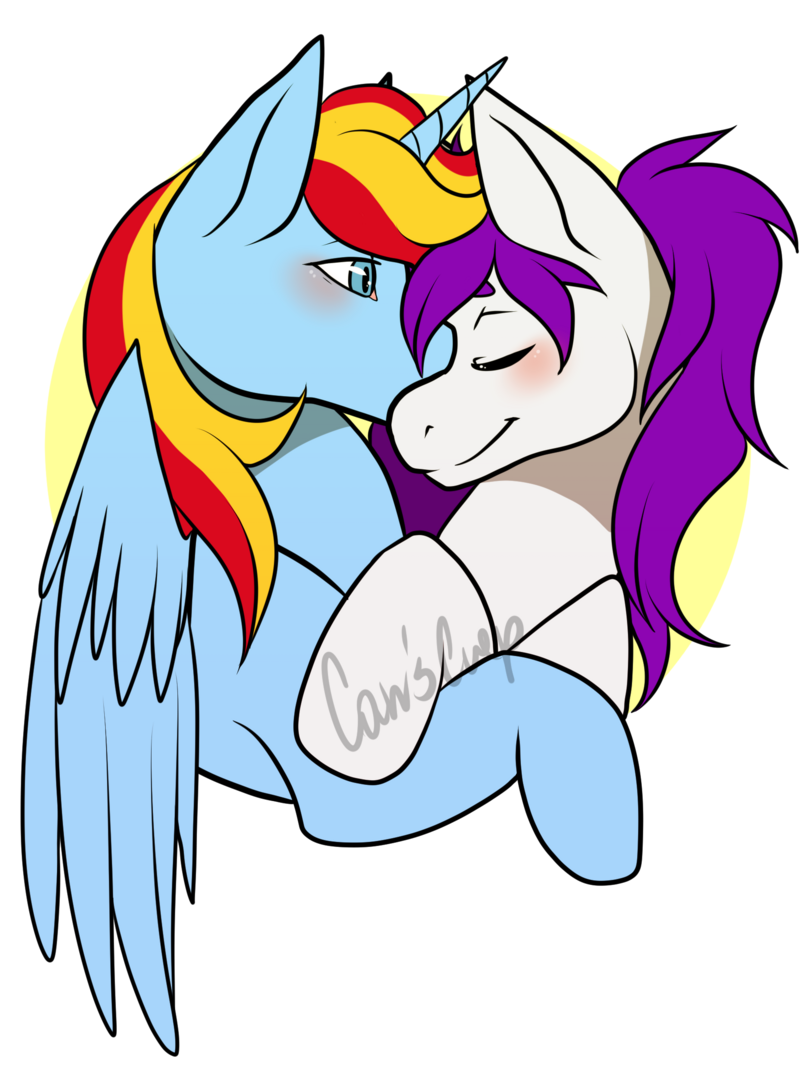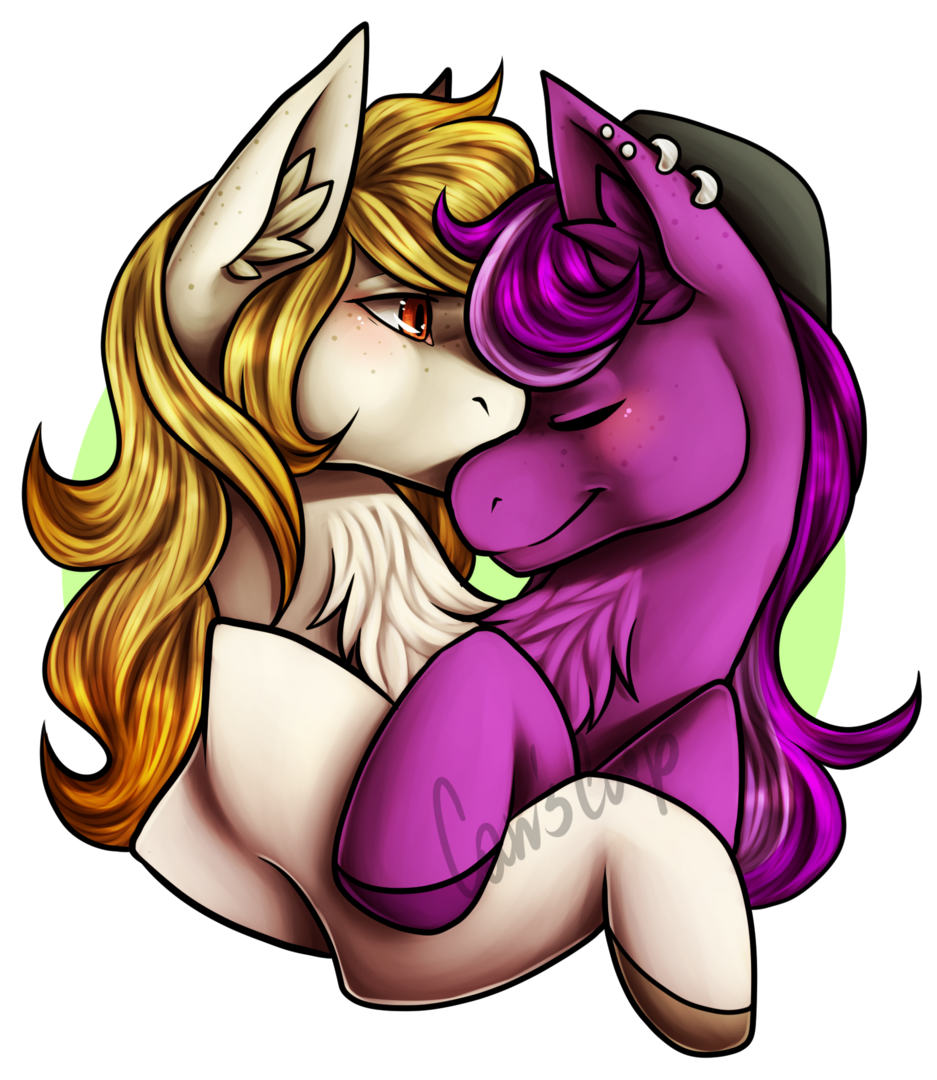 Description
Bids (0)
Artist Info
It's my very first auction so please bear with me! You might know me from YCH.Commishes, I'm under the same nickname :)
[RULES]
1. Please make sure you read my Terms of Service:
https://www.furaffinity.net/journal/7949762/
2. Once auction ends, payment must be made upfront and preferably within 24 hours.
3. Payment via PayPal only.
4. I work with visual references only. If you have only traditional references, please provide a digital color palette.
5. Depending on how much stickers you order, turnaround will wary; usually it's 1-2 months.
6. Winning the auction and then not responding/paying for the service will result in notifying the other bidder (if there is one) and blocking you from bidding on my next auctions.
[ABOUT STICKERS]
- Any gender, any species, everything will work
- You can request any flags you want
- Anthros, ferals, ponies are a-okay!
- You can ask for different characters to be drawn, you don't have to limit yourself to only one
- You will see sketches before I start working on them to make sure you like it
- You can, of course, ask for ANY of those design in any amounts, you don't have to get different ones!
[OTHER FINISHED EXAMPLES]
https://d.facdn.net/art/carrscrap/1524086817/1524086817.carrscrap_stickers_xlittlepipx.png
https://d.facdn.net/art/carrscrap/1526328124/1526328124.carrscrap_stickers_arcanashadow_together.png
https://d.facdn.net/art/carrscrap/1528922105/1528922105.carrscrap_stickers_tastymochafox.png
http://d.facdn.net/art/carrscrap/1531130561/1531130561.carrscrap_telegramstickers_gabriel.png
https://ych.commishes.com/uploads/1dodvie_1u9vt7g_TelegramStickers_Juneaue.png
https://ych.commishes.com/uploads/1e5r60m_1k548l6_stickers_Mutz.png
[AUCTION TIERS]
Tier 1: one sticker ($10)
Tier 2: pack of 3 stickers ($27)
Tier 3: pack of 5 stickers ($46)
More tiers will be added if needed!
If you have any questions, message me!
There are no current bids. Be the first!
Badges
Statistics
Currently running auctions
13