45$ for a slot on the reference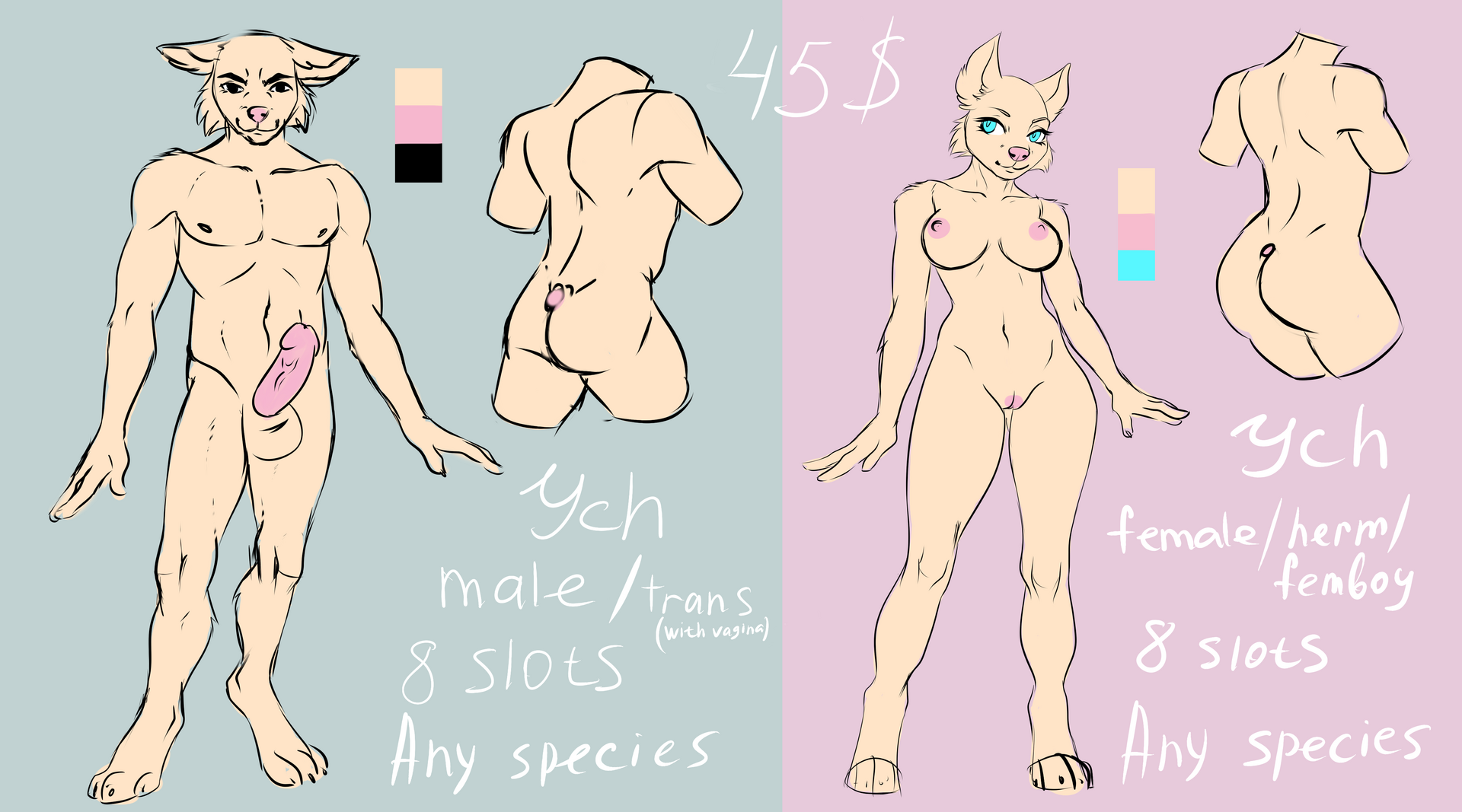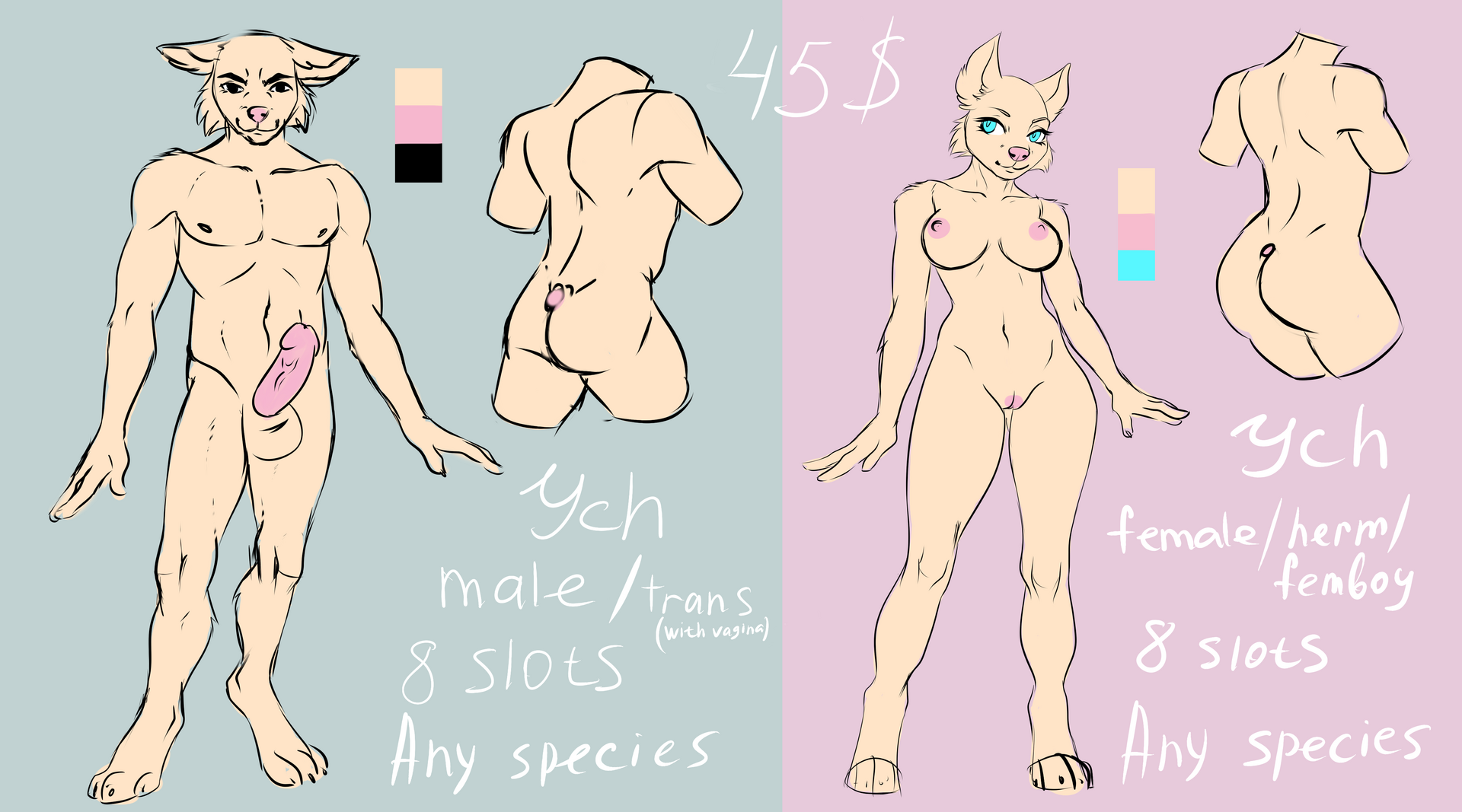 1. female
Winning Bid - $45
Eleacat
Sold (

UNPAID

)
Average turnaround: N/A

Artbook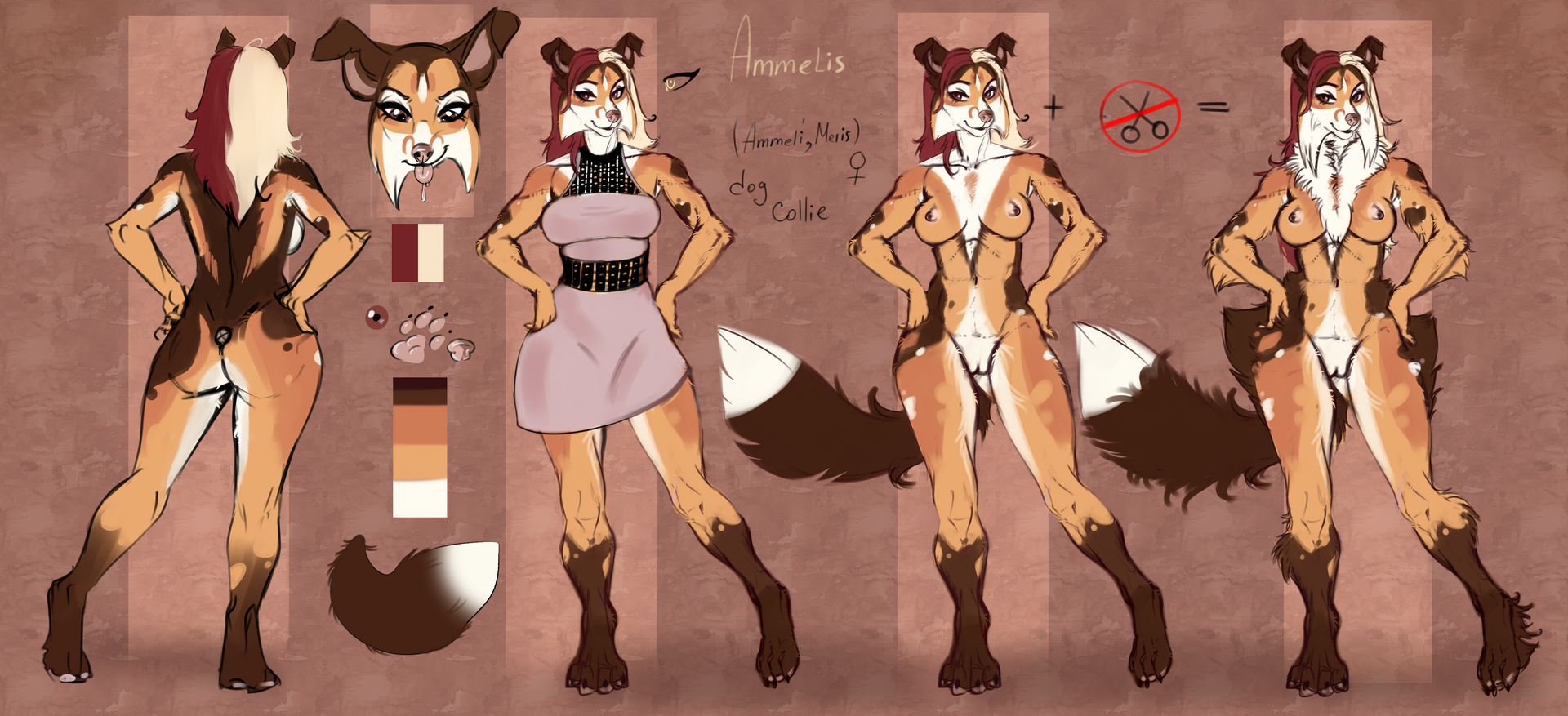 Description
Bids (1)
Artist Info
PRICE IS 45$ per ref
ANY SPECIES
MALE (TRANS) OR FEMALE (HERM. FEMBOY)
ANY TYPE BODY
8 SLOTS On the one and the other
If you are lacking of the good character reference yet, this is the YCH just for you!
What will you get:
* Good quality lineart
* Well-balanced character colours
*Front view and half back view
What additions is included in price:
* muzzle, breasts, tail and paws shape modifying.
* Any haircut
* Any fur colour pattern
* I can draw your character with male genitalia is he/she is herm.
What I can add for additional price:
* Character BIO (you have to write it to me) + 5$
* Another shot of face or genitalia + 15$
* Variant with clothes + 15$
* Wings + 10$
* Extra full back viev or feral form + 20$
* Accesories (If too many/complicated) + 10$
* Complicated tattoos + 10$
* My design +15$
https://www.furaffinity.net/view/29987572/
RoyFury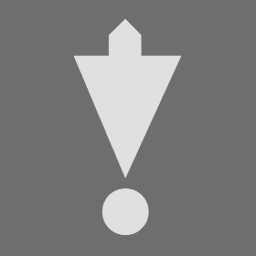 RoyFury
$ 45
6D 23H
Badges
Statistics
Currently running auctions
0